At Yacht Club Port de Plaisance you will find that the luxury yachting lifestyle does not end at the docks.
Port de Plaisance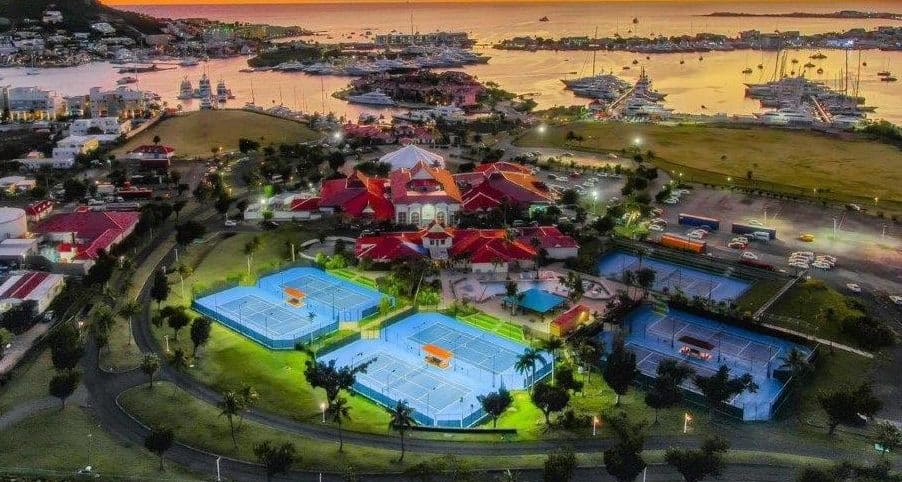 At 12,000 square feet, the Princess Casino at Port de Plaisance is one of the Caribbean's largest casinos, with slots and tables for poker, black jack, baccarat, craps and roulette. This elegant gaming and entertainment complex boasts a gourmet restaurant for fine dining and an exciting nightclub offering live floor shows, music, and dancing.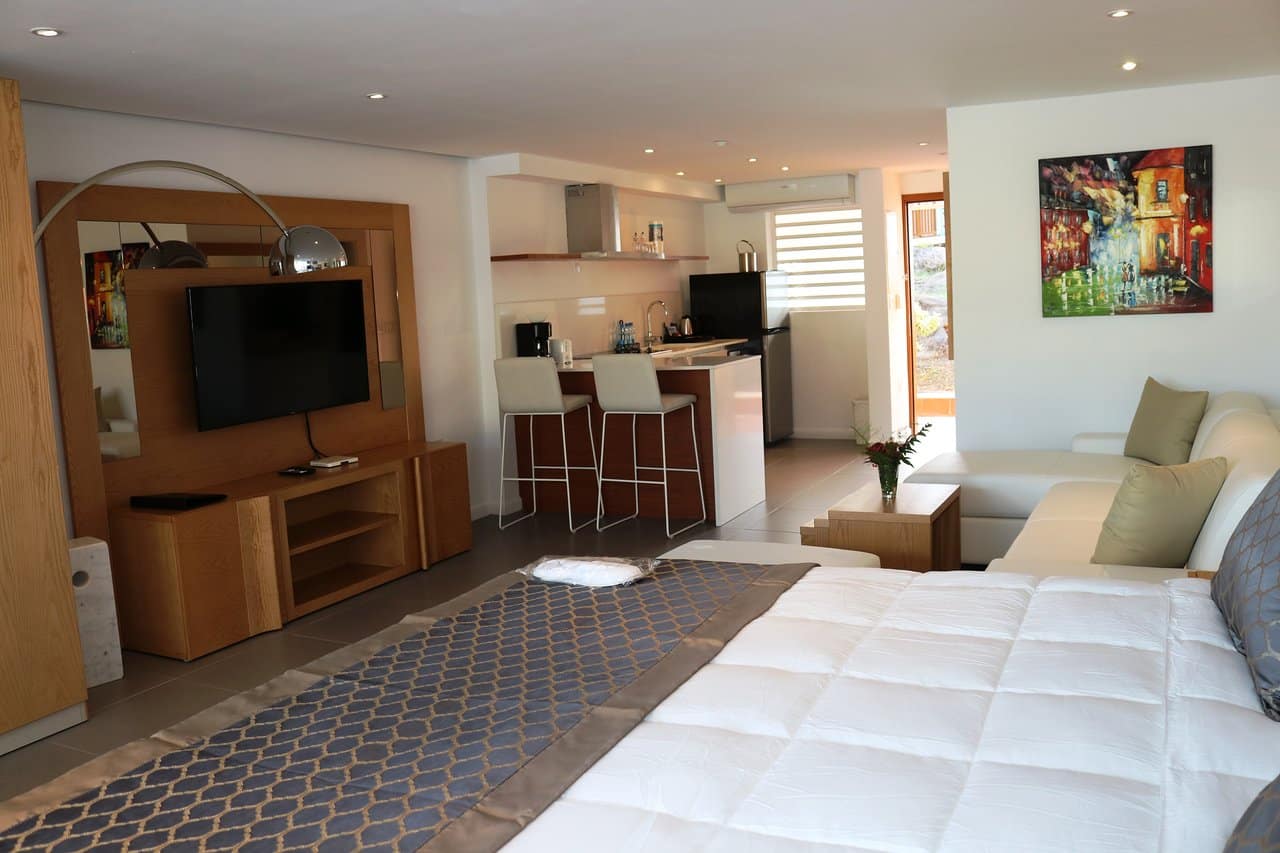 Princess Port de Plaisance Hotel by Wyndham, a full-featured all-suite resort, has been noted for its elegant appointments and spectacular balcony views of the lagoon or lush tropical gardens bursting with bougainvillea. For charter yacht guests transiting via the nearby Princess Juliana International Airport, lingering in a luxury hotel suite often provides the perfect finish to the 'land-and-sea' vacation of a lifetime.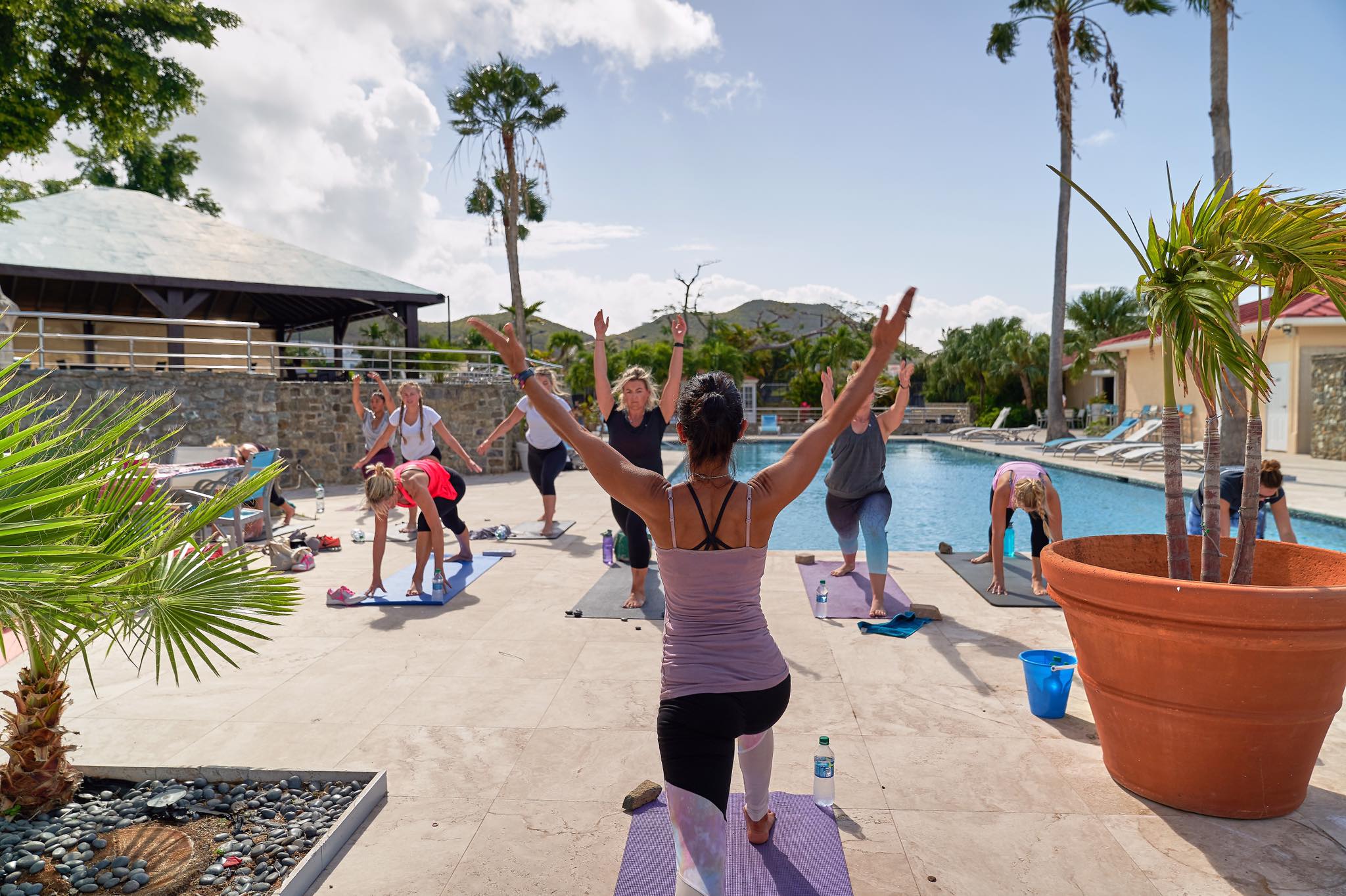 Set in the heart of Port de Plaisance, fitness-conscious crews and vacationers alike come from miles around to indulge in the Country Club`s wide range of services including a five star gym, luxurious health and beauty spa, genuine French salon, seven tennis courts lighted for night play, a poolside seafood restaurant, and of course a grand pool. As a bonus, come and discover the aerobics room, saunas, steam rooms, and Jacuzzis.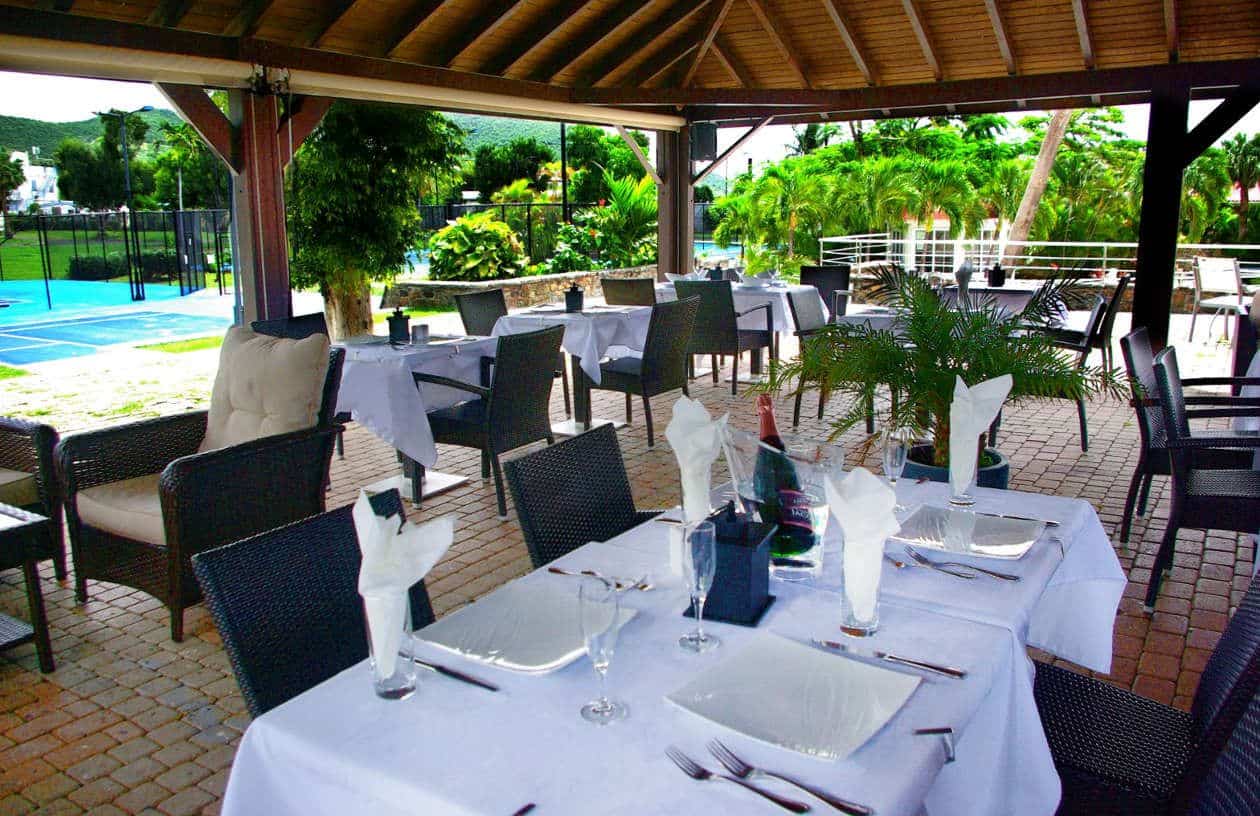 Can't decide where to dine? Throughout its well-landscaped property, Port de Plaisance features a variety of restaurants for travelers with discerning tastes. Each offering a unique setting and inspired menu catering to tastes world-wide. Want to cook at home? No problem, as there is also a gourmet grocery offering those delectable European specialties you simply cannot live without, some flown in directly from Paris. If you need a second opinion, the marina reception desk is always ready to assist you with recommendations and reservations.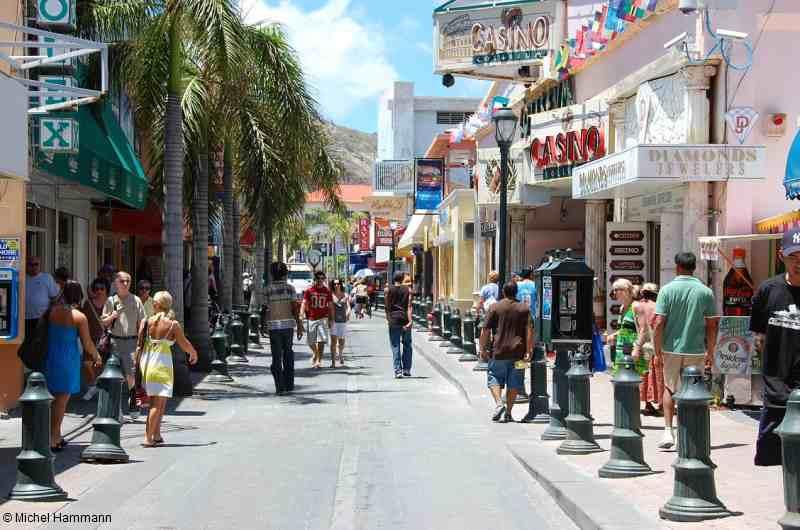 Season after season, visitors and locals alike look to Sint Maarten as we deliver the next emerging Caribbean trends. Come experience the dream, as you walk our cobblestone streets while exploring our charming boutiques, fine shops, and multi-national cuisine. Sample our endless array of quality luxury items, everything from duty-free designer jewelry and clothes, to exotic liquors, tobacco, fine art, and antiques. Whether you're spending U.S. dollars, Netherlands Antilles Florin, or Euros, elite travelers to this 'Friendly Island' enjoy substantial savings as all of our island products are sold duty-free.

Rainforest Adventure
Voted #1 best excursion in Sint Maarten, the Rainforest Adventure has something for everyone of all ages from the 360 degree views of the entire island, to the pulse-pounding, mountaintop zip-lines( one of which being the steepest zip line in the world), to tubing down a mountain-side.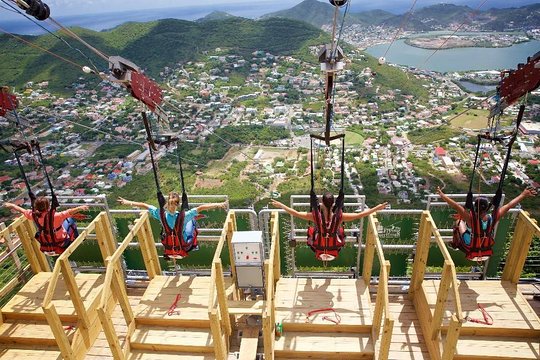 This three hour experience is complemented by an incredibly professional, friendly staff and a stunning location on the Philipsburg, Sentry Hill Rockland Estate. If you get tired after enjoying our facility, we have an on-site restaurant, along with the beloved Emilio Wilson Museum; a former plantation house originally built in the 1700s. Whether you are a Sint Maarten local, cruise passenger, or a tourist looking to see the sights, the globally award winning Rainforest Adventure is a once in a lifetime experience. For discounted tickets inquire at the marina office.
Why Choose Sint Maarten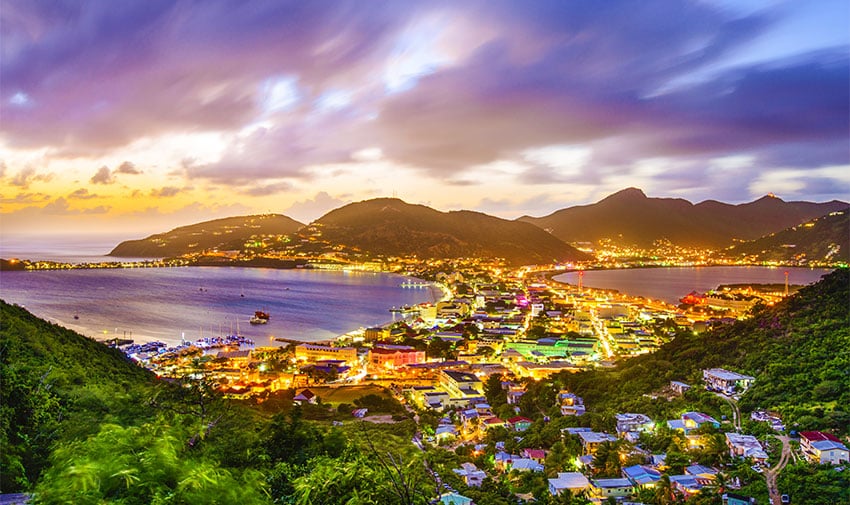 Sint Maarten/Saint Martin is famous for its dozens of beaches, lagoons, mountain range, luxury hotels, elegant villas, airport, and over hundreds of restaurants. Tourists all over the world will quickly understand why Sint Maarten is the most visited of all the Leeward Islands. All the great chefs gather from across the globe to compete in this gourmet capital of the Caribbean, creating cuisines equal to the best of Paris or New York. Shopping on the island is duty free and casinos, discos, and night clubs stay open till dawn. Jumbo jets from world centers land here and local charters allow visits to the smaller Leeward. There is something to satisfy every taste on Sint Maarten.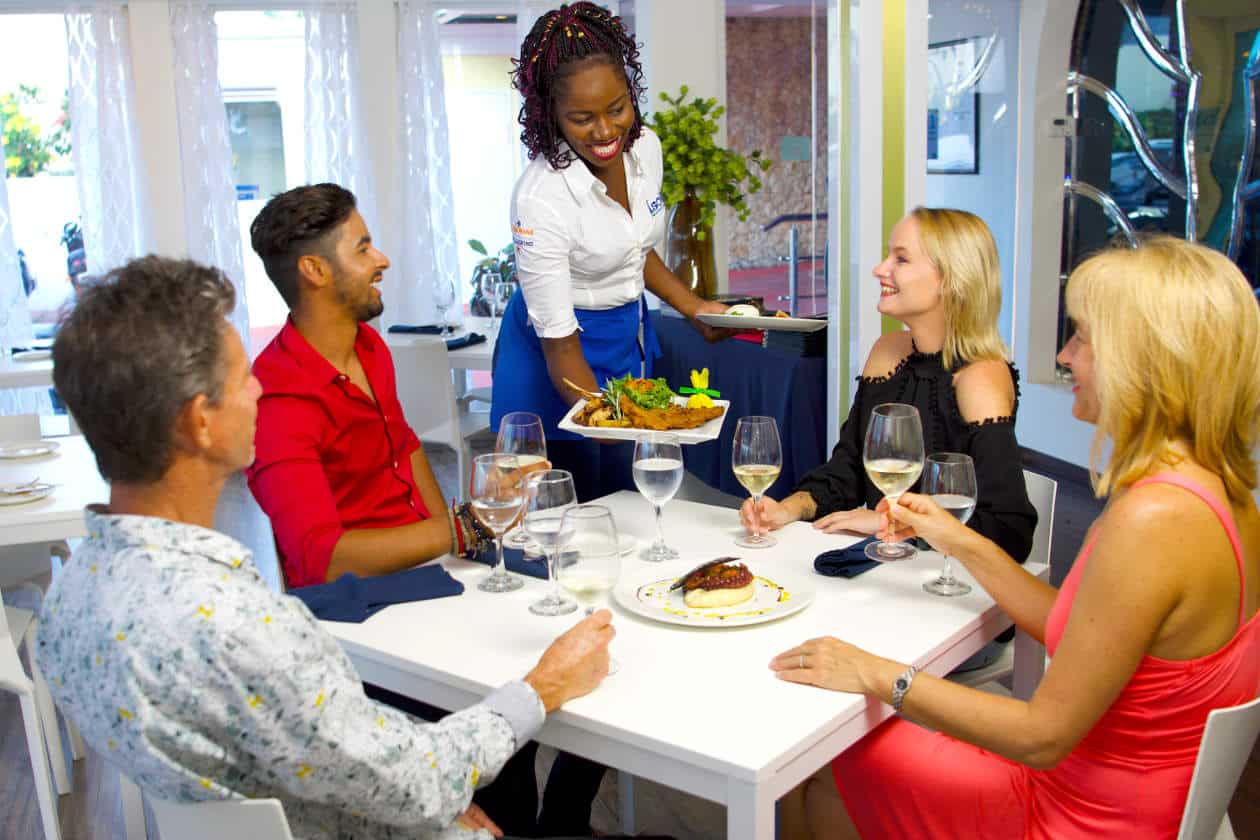 As the perfect complement to the Yacht Club's other upscale amenities, resort privileges extend equally to captains and crew, regardless of vessel size or passenger-certification status. This singular benefit doesn't escape the attention of savvy mega-yacht owners and crew placement specialists who recognize that attracting competent skippers and retaining reliable chefs, stews, and mates is contingent upon providing access to first-rate facilities and meaningful services ashore.